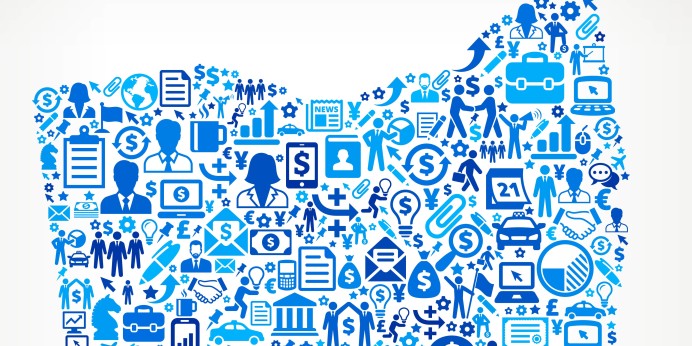 Did you know that libraries are the most popular public service in Ohio?  More than 8.9 million Ohioans are library card holders – that is more than three-fourths of Ohio's population.  Public libraries play an essential role in the community, improve quality of life, and give everyone a chance to succeed.
Public libraries in Ohio are state funded for many reasons.  Unlike other states, any Ohioan can use any public library in any community.  Individuals do not have to be a member of a specific community to use its library.  Also, the Ohio Public Library Information Network (OPLIN) provides internet access to Ohioans via all 251 public libraries.  OPLIN can be called the backbone of library connectivity in Ohio which allows equal access to all.  Funding is also equalized in Ohio, which helps provide a high standard of library service to its citizens regardless of economic factors.
It is important that our state officials restore the Public Library Fund to it's original 2.22% of the General Revenue Fund.   Ohio Public Libraries now receive only 1.6% of the GRF.  This is more than a 24% drop in funding.  Public libraries currently receive about the same amount of state funding they received in 1996.  Please tell our elected officials how important it is to you that funding be restored.  Please tell them how libraries are important to you and your community.
To email our officials, either click their name or use the provided phone number.
| | |
| --- | --- |
| Gov. John Kasich | 614-466-3555 |
| Rep. Terry Boose | 614-466-9628 |
| Sen. Gayle Manning | 614-644-761 |
| Rep. Dan Ramos | 614-466-5141 |
| Rep. Nathan Manning | 614-644-5076 |
[this text was lifted verbatim from http://www.gmplibrary.org/highlights and needs to be rewritten]